Ceramic Road

A Documentary Film.
"My father is fire, my mother is clay. How did they meet and how was I born?"
This film explores 20,000 years in the history of ceramics as pondered and told by the Prince of Ceramics. The story of clay, fire and humanity, the evolution of ceramics to cook, to hold food, to be loved and appreciated, to respond to and inspire innovation and change. This search for utility and beauty takes us from Eastern Eurasia to Mesopotamia, Egypt, Europe, and out into the Universe.
I am attempting to look at the collaborative history of mankind through the evolution of ceramics. This project was inspired by a letter I received six years ago from a ceramic artist living in Paris who - after seeing my film about "Dashi" - suggested that I make a documentary about the history of ceramics.

Until then, I had not paid any attention to ceramics, so I was surprised to learn that ceramics were the first objects created through chemical change and that ceramics are, therefore, essentially eternal. I also learned that people's desire to attain "utility and beauty" led to innovations that traveled back and forth between the East and the West.

Coming from Japan, China, Thailand, France, England and the U.S., my production team comes from a rich range of cultural backgrounds. Our watchword was "Don't fall into nationalism!"
I hope this movie will help us all to connect our divided worlds.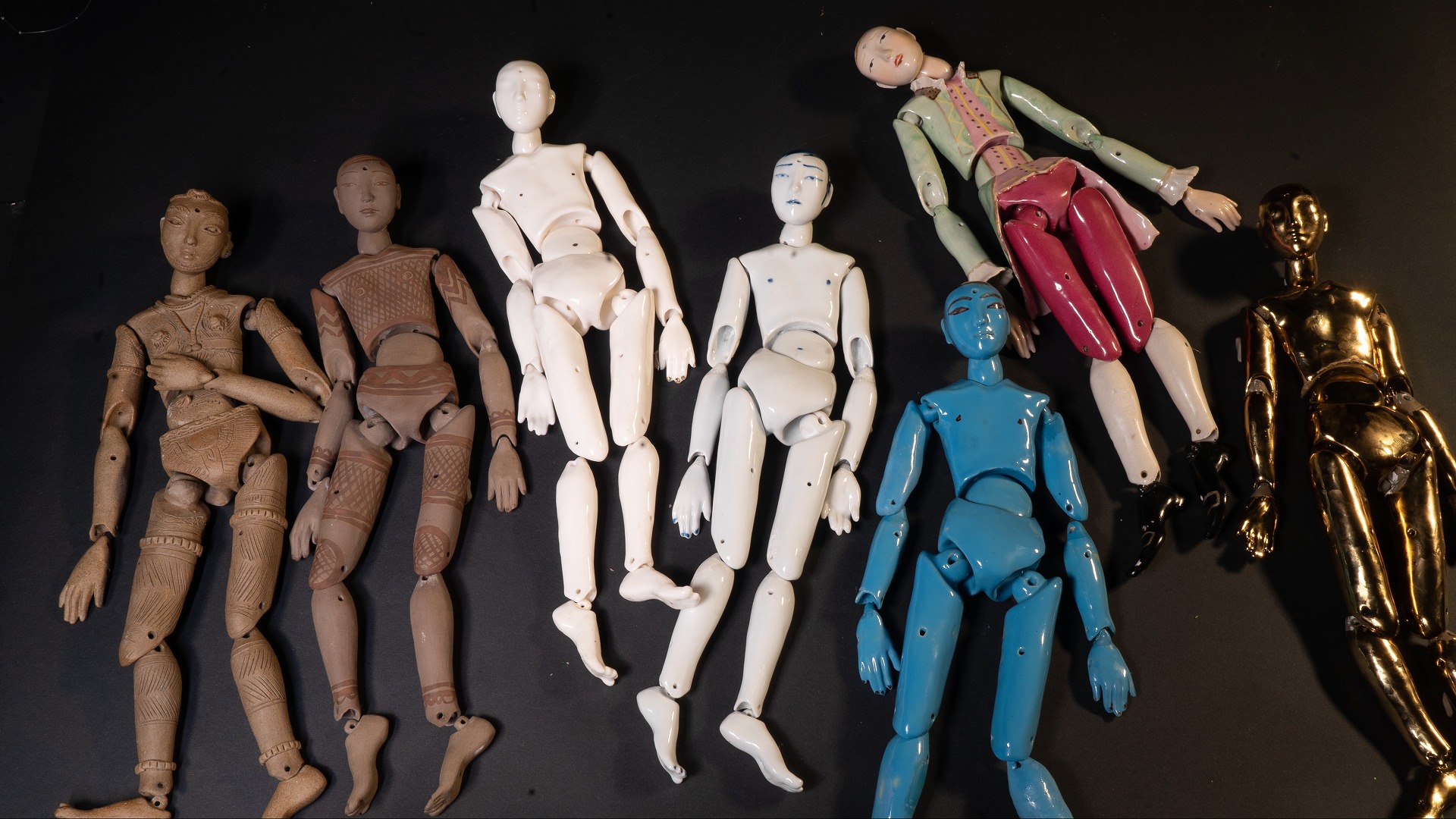 Director
Shohei Shibata

Ceramic Doll Artist
Geng Xue

Ceramic Animation
Geng Xue & Gan Haoyu

Original Music
Dan Parry

Voice of the Prince of Ceramics
Non

Director of Photography
Mao Jidong

Original Concept and Research
Mary Louise Degonde

Co-Director in China
Hou Xintian

Executive Producers
Shohei Shibata
Yoshimi Oganeku
Michio Saito
Nozomu Makino
Akira Yoshizawa

Distribution
Asia Documentary Productions

Co-Produced by
Asia Documentary Productions
NHK
NHK Educational
Tencent Penguin Pictures

© Asia Documentary Productions - NHK – NHK Educational – Tencent Penguin Pictures 2021